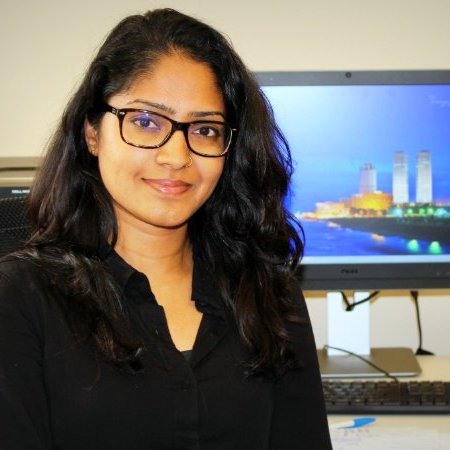 I'm a Post-Doctoral Research Associate in Machine Learning currently working on different projects related to large scale text analysis.  I have wide interests in the area of data science and its applications.
My current work focuses on the areas of large scale news content analysis, automatic generation of text, machine translation using statistical and recurrent neural network models and language modelling in large scale. I have also worked on scalable online preference learning modules that learn adaptively using machine learning techniques. I completed my PhD in Bristol University and my research was about 'Automating Large scale analysis of narrative text using network analysis methods'.
Before coming to Bristol I have been a member of the academic staff at the University of Colombo School of Computing (UCSC) SriLanka, where I obtained B.Sc (Hons) in Information and Communication Technology.
View my CV here.
My contact email: saatviga.sudhahar@bristol.ac.uk
My Academic profiles

Computer Science, University of Bristol
Google Scholar

My Projects / Affiliations

ThinkBig, European Research Commission – Advance Grant
CompLACS, European Union – FP7
Intelligent System Lab, University of Bristol
Mediapatterns, University of Bristol
Pascal 2, European Union – FP7
University of Colombo School of Computing, Sri Lanka

My Advisors / Collaborators

Prof. Nello Cristianini (Department of Engineering Mathematics, University of Bristol)
Dr. Tim Kovacs (Department of Computer Science, University of Bristol)
Dr. Kalina Bontcheva (Department of Computer Science, University of Sheffield)
Dr. Giuseppe A. Veltri (Department of Media and Communication, University of Leicester)
Prof. Roberto Franzosi (Department of Sociology, Emory University)
Dr. Thomas Lansdall Welfare (Department of Computer Science, University of Bristol)
Dr. Faabom Dzogang (Department of Computer Science, University of Bristol)
Dr. Ilias Flaounas (Department of Computer Science, University of Bristol)
Dr. Shiromi Arunatilake (University of Colombo School of Computing)